T

hese pictures were taken during Sight's Los Angeles Exclusive Mentorship Program.

And yeah, it kinda is what it looks like. I do have that blonde in the corner and, yes, I am indeed in fact rubbing my Asian hardon against her and she's loving it.

Between that and Johnny Wolf and Sexual Chocolates adventures post-SoCal Lair Free Presentation, the women of West Hollywood are seriously getting some good ethnic action!

I'm not going to post it in it's entirety (it is positive), but Sight already went ahead and wrote up a Field Report & Testimonial of his bootcamp experience which you can find posted in the SoCal Lair Board.

But I'll let him sum it up in a single line:

APB has a VERY strong frame. There was never ANY sugar coating.

- Sight (Los Angeles, April 2007)
Click on for the pics!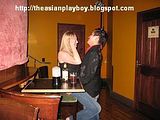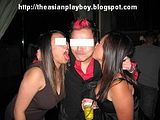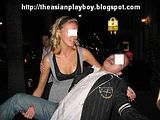 If you want to sign up for the next Los Angeles or California bootcamp, then go ahead and fill out the contact form to get further information or get your questions answered!


Related Posts
Labels: Asian Men, Blonde, Exclusive Mentorship, Field Report, Johnny Wolf, Los Angeles, Pics, Sexual Chocolate, Sight, SoCal Lair, Testimonial