I

t blows my mind that a lot of PUA Instructors would intentionally shack up in the shittiest, sleaziest motels out there. I mean, yeah, as a business, you want to save money and I've stayed at less than ideal places, but not to the point that it emotionally affects your state living in a rat hole.

I remember Prophet saying that he was helping teach a bootcamp in Amsterdam and everyone had to pile in some ratty hostel for $10 USD to save money. Damn that sucks.

Hell, I'll splurge the extra $50 to get me an extra nice room to reward myself for the good, hard work I've been doing. A little self-pampering goes a long way.

So, here are some pre-Hotel Night Lay pictures of the dope ass Penthouse Suite I got. Tomorrow, there'll be pictures of the HNL girl I pulled (on the first night of this Vegas bootcamp which was Monday) and general good time that Toy Machine, myself, and the student have been having here in Sin City.



To Be Continued with... Makeout pictures, blindfolded pictures, oh my!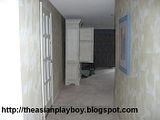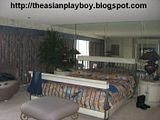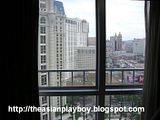 Marble Hallway / Grand Bedroom / Penthouse Window View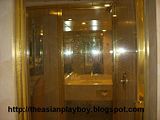 Jacuzzi Hot Tub / Naked Shower View / View from the Master Bed
Labels: Ballys, Exclusive Mentorship, HNL, Hotel, Hotel Night Lay, Penthouse Suite, Pics, Prophet, Toy Machine, Vegas